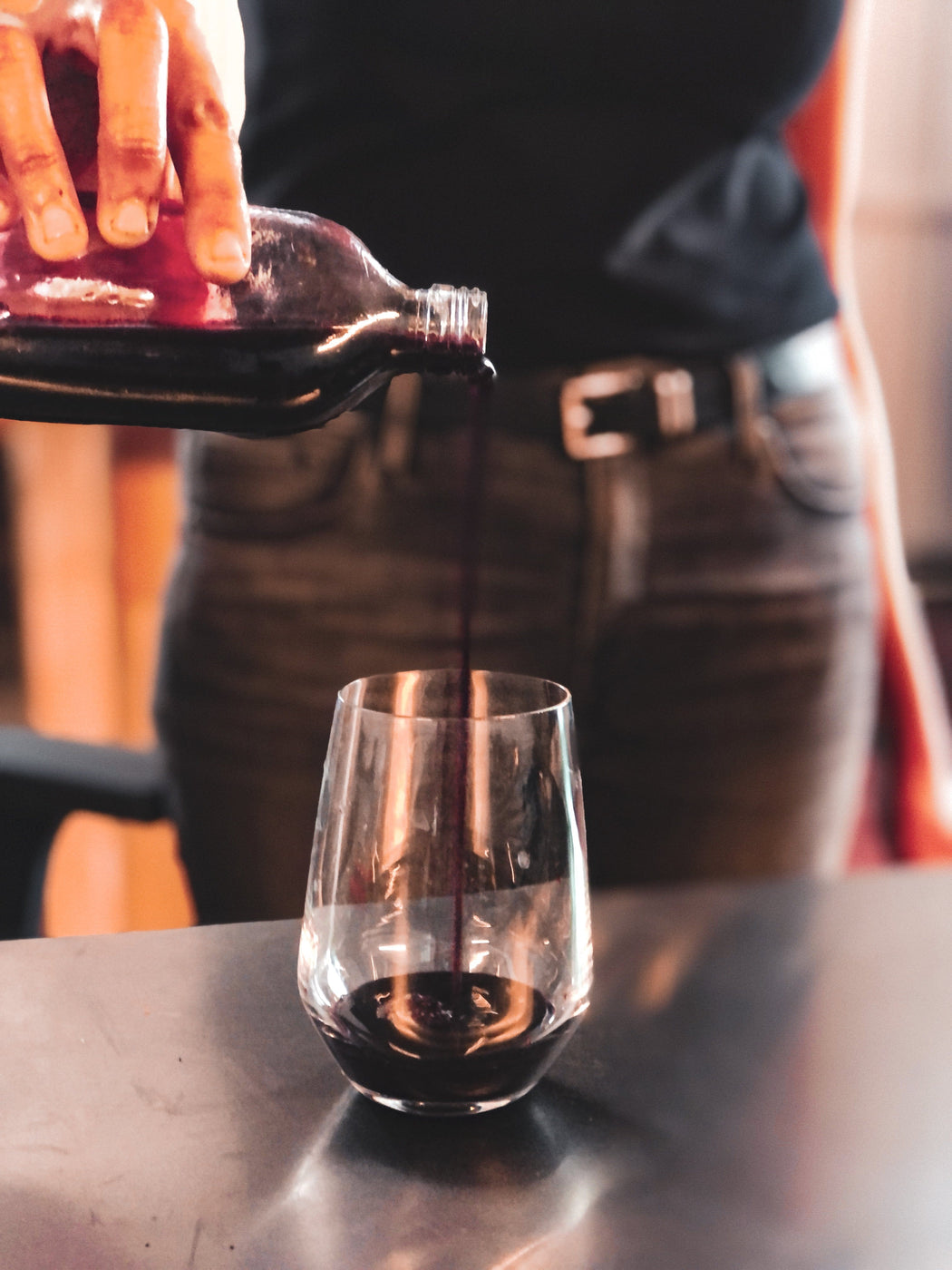 Cherry, Cacao & Vanilla Shrub (All Natural Cocktail Mixer)
The dark knight of our cocktail mixer's repertoire, the combination of cherry, organic cacao nibs and vanilla pods gives the same depth of flavour as any indulgent berry and chocolate dessert would. The most favourite amongst LFC team members, this shrub pairs well with dark rum and bourbon. 
Also great to glaze desserts and pastries for a quick flavour kick.
Can't get enough of our best-selling flavour? Also try our Cherry Cola (Shrub Soda) and Cherry Cacao & Vanilla Jam.
Quantity: 220ml