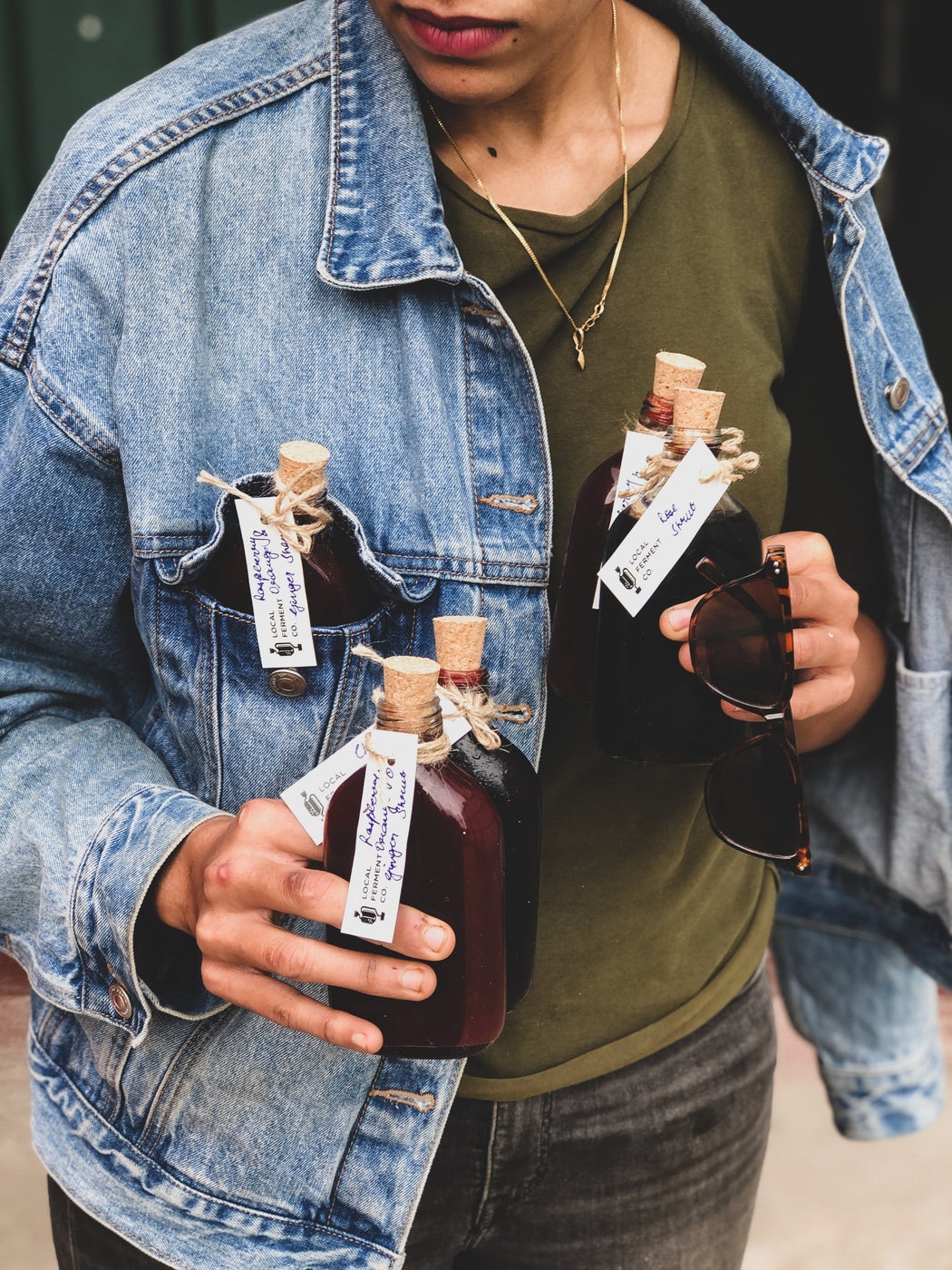 Raspberry, Orange & Ginger Shrub (All Natural Cocktail Mixer)
The fusion of raspberry and ginger with a hint of citrus from an orange is the crowd favourite. Best paired with gin and vodka or to amp up your experience of the forgotten Clover's club cocktail.
Great to glaze your flaky pastries or pour a glug or two on your favourite fresh cheese dessert, we suggest you go adventurous.
Quantity: 220ml