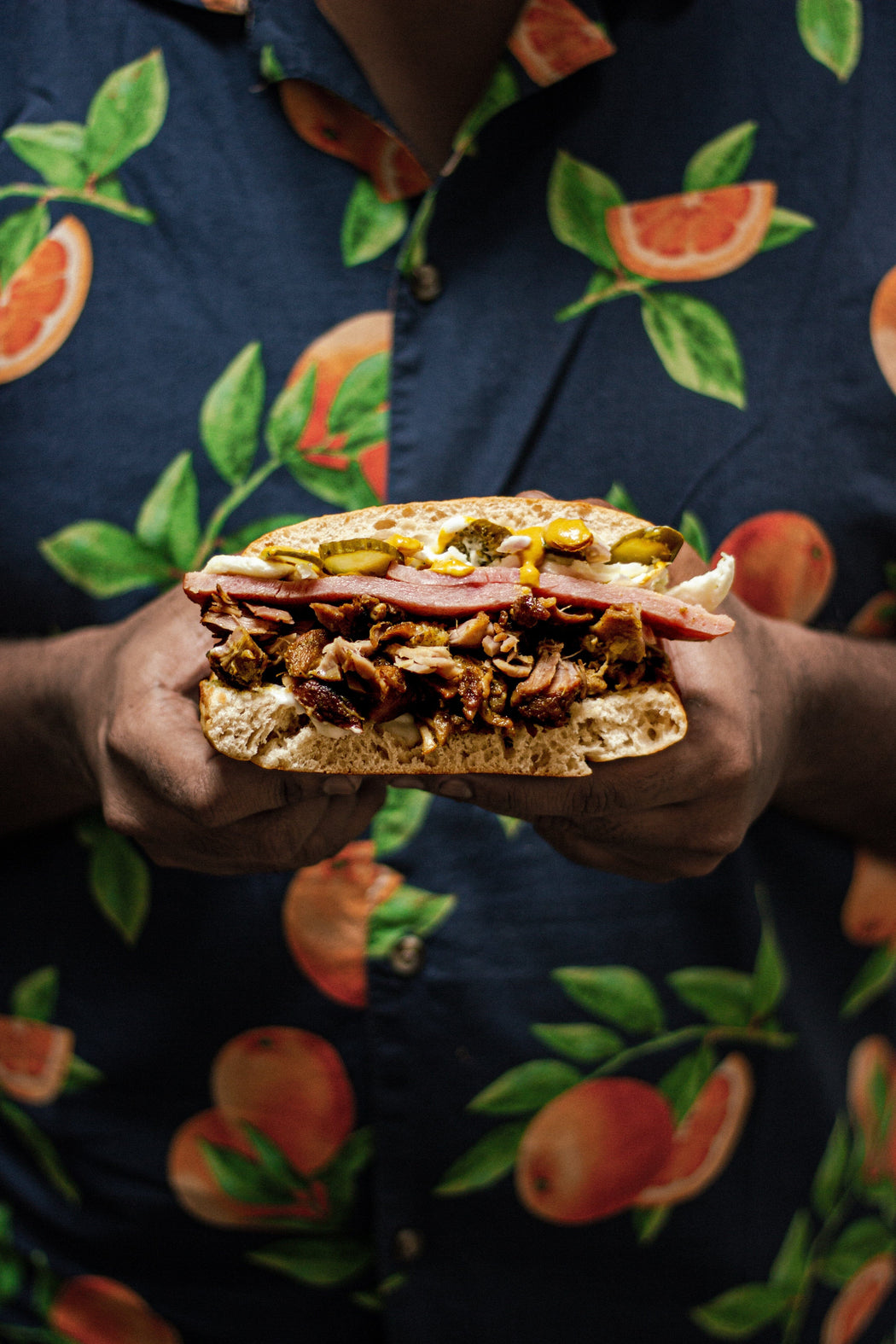 The BEST GODDAMN Cubano
"There are chefs that cook food that they believe in and people will try because they're open to a new experience and they'll end up liking it." ~ Carl Casper (2014)
We're starting off the New Years strong with our 1st Sunday Random of the year - The BEST GODDAMN Cubano, inspired from one of our team's favorite movie, Chef. Consider this our homage to everything we've learnt from those 1hr 55 mins.
Juicy, succulent pork marinated overnight in our secret citrus-y marinade, topped off with our signature Smoked Ham, fresh mozzarella, pickled gherkins & some sharp mustard to tie it all into one scrumptious bite that'll make Chef Casper proud.
Perks: A bottle of Ginger Ale & some nachos to burp that yummy meal away.
Delivery Expectations:

Sunday: 15th January | ~1pm