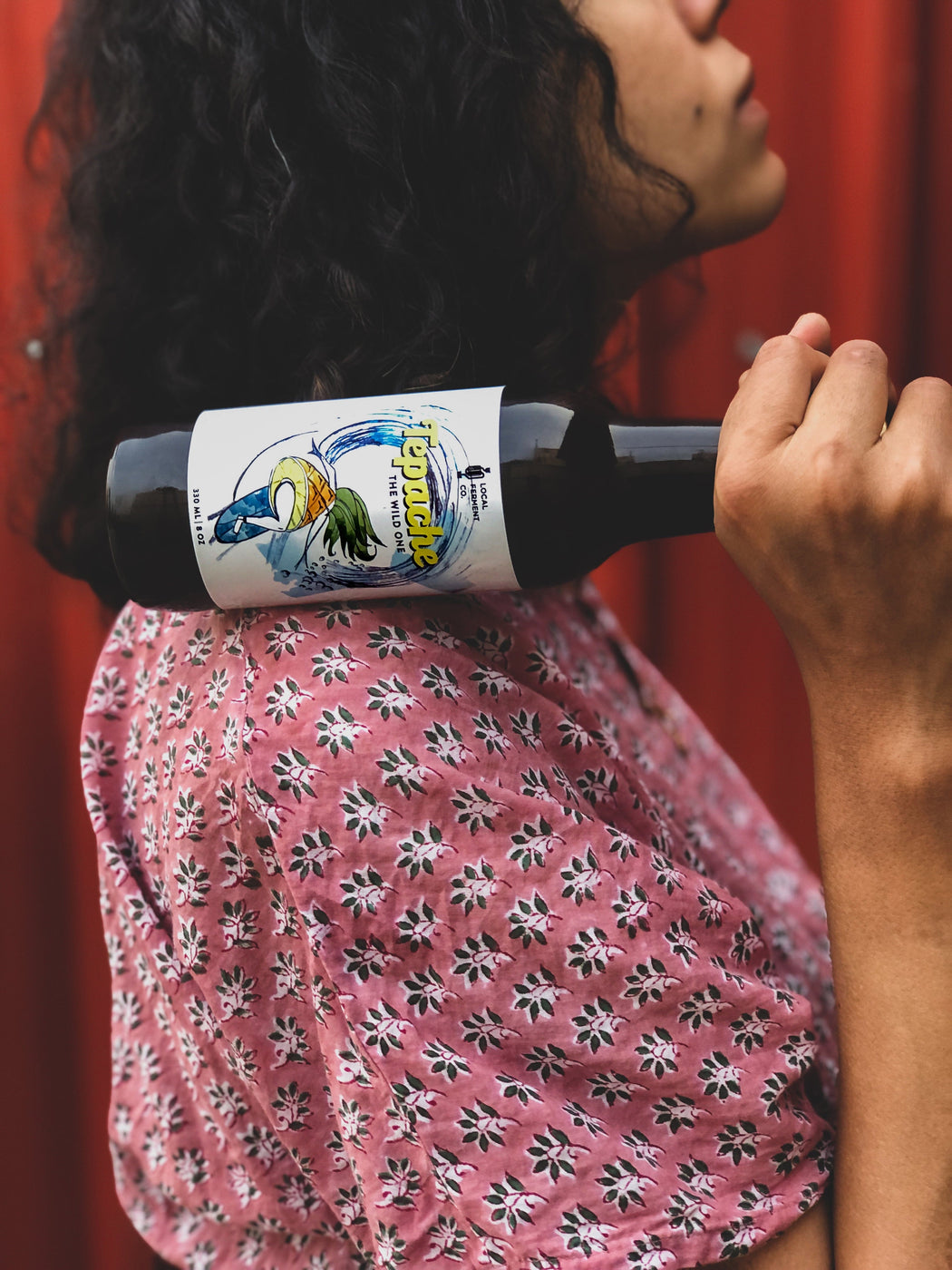 Pineapple Tepache
Fermented using natural yeats living on pineapple skins! this thirst-quenching yet groovy drink comes from the streets of Mexico.
A mouthful gulp starts on a sweet note, bounces to sour and mildly stirs up your throat with a beer like tang while the slight seasoning of clove and cinnamon uplifts this crispy pineapple drink even further.
Enjoy it straight over a glassful of ice or mix it up with your favourite beer, rum or tequila to make a kickass cocktail.

Size: 330ml